Welcome to The Suthers School
The Suthers School is a new, non-selective secondary school serving the communities of Newark and the surrounding areas.
The school is based in a brand new, purpose-built, state-of-the-art building at Fernwood, just south of Newark. The building was completed in the summer of 2020, with pupils moving in for the start of the new academic year.
To find out more about The Suthers School and the exciting opportunities it can offer your child, please explore our website or get in touch. We would love to hear from you.
"The Suthers School has at its heart the absolute conviction that young people deserve an education that excites, that nurtures passions and prepares them to take their place as the leaders of tomorrow.

And there is no doubt that, as a new school, we are in an enviable position — able to craft a curriculum that meets the needs of every individual and guarantees access to a wealth of extra-curricular and enrichment opportunities.

Our uniquely character-focused approach means that we empower the young people of Newark to do more than they ever thought possible. We work tirelessly to help every child develop the knowledge, skills and character strengths they need and I really do hope that you will be able to visit us soon to experience the difference for yourself."

Nicola Watkin

BA (Hons), PGCE, NPQSL

Head Teacher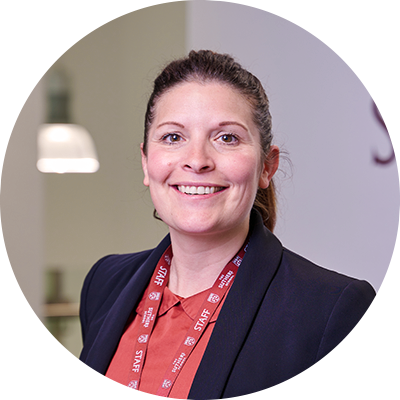 "I am delighted to be associated with The Suthers School who offer an unique educational experience for the families of Newark and the surrounding area.

Through a highly aspirant culture of achievement and personal development, students are provided with every opportunity to develop the intellectual habits and qualities of character and leadership that support academic excellence and personal success.

Through a traditionally academic curriculum, delivered through world class teaching by expert teachers, students are nurtured and supported to thrive in an environment where the development of character and academic success go hand in hand.

The unique extracurricular provision on offer for all students, including an extended school day ensures that academic excellence is complimented by a range of personal development opportunities that are carefully tailored to the needs and interest of each and every student.

Here at The Suthers School, there are no shortcuts to success and through the mantra of 'work hard; be kind', students are continually supported and encouraged to be the very best they can be in all that they do offering an educational experience that is second to none."

Andy Seymour

BA(Hons) PGCE NPQH

Executive Head Teacher
Latest News and Social Media