Safeguarding
Safeguarding
SAFEGUARDING TEAM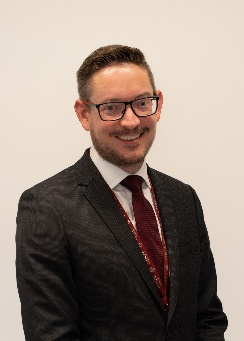 Mr A Pettit. Head of School (Senior DSL)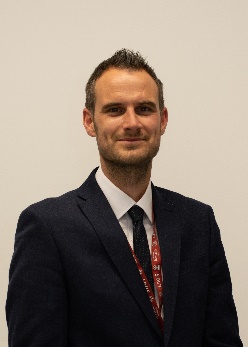 Mr D Lynas. Assistant Head of School. (Deputy DSL)
Sexual Violence and Harassment Lead, Online Safety.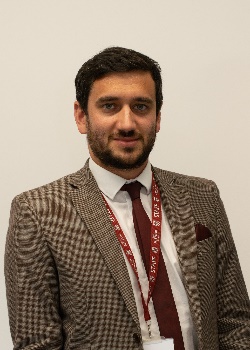 Mr J Ubhi. Associate School Leader (DSP)
Substance Misuse and Prevent Lead.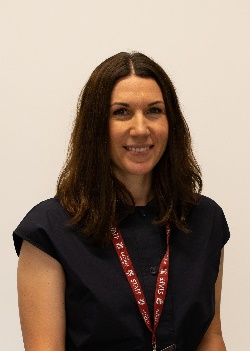 Mrs K Rainforth. Senior Pastoral Leader (DSP)
Mental Health and Wellbeing Lead
As a team, we recognise our responsibilities for safeguarding children and protecting them from harm. We follow the procedures set out by the Nottinghamshire Safeguarding Children Board (NSCB) and take account of guidance issued by the DfE. All these procedures are set out in our safeguarding policy.
The role of the Designated Safeguarding Lead:
The Designated Safeguarding Lead (DSL) is an appropriate senior member of staff who has the status and authority within the school to carry out the duties of the post including committing resources and, where appropriate, supporting and directing other staff.
All child protection concerns WILL be reported to the appropriate authority and the DSL is responsible for:
Managing referrals
Refer all cases of suspected abuse to the local authority children's social care and: The designated officer(s) for child protection concerns (all cases which concern a staff member)
Disclosure and Barring Service (cases where a person is dismissed or left due to risk/harm to a child); and/or Police (cases where a crime may have been committed)
Liaise with the Headteacher to inform him or her of issues, especially ongoing enquiries under section 47 of the Children Act 1989 and police investigations
Act as a source of support, advice and expertise to staff on matters of safety and safeguarding and when deciding whether to make a referral by liaising with relevant agencies
Training
The D will receive appropriate training carried out every year in order to:
Understand the assessment process for providing early help and intervention, for example through locally agreed common and shared assessment processes such as early help assessments
Have a working knowledge of how local authorities conduct a child protection case conference and a child protection review conference and be able to attend and contribute to these effectively when required to do so
Safer Recruitment
As a school, it is our responsibility to prevent people who pose a risk of harm from working with children by adhering to statutory responsibilities to check staff who work with children, taking proportionate decisions on whether to ask for any checks beyond what is required; and ensuring volunteers are appropriately supervised.
For most appointments, an enhanced DBS certificate, which includes barred list information, will be required as the majority of staff will be engaging in regulated activity. In short, a person will be considered to be engaging in regulated activity if as a result of their work they:
will be responsible, on a regular basis in a school or college, for teaching, training instructing, caring for or supervising children; or
will carry out paid, or unsupervised unpaid, work regularly in a school or college where that work provides an opportunity for contact with children;
engage in intimate or personal care or overnight activity, even if this happens only once
For all other staff who have an opportunity for regular contact with children who are not engaging in regulated activity, an enhanced DBS certificate, which does not include a barred list check, will be appropriate. This will include contractors that would have the opportunity for contact with children and who work under a temporary or occasional contract.
PREVENT DUTY
Protecting children from the risk of radicalisation is seen as one of our safeguarding duties.
Radicalisation refers to the process by which a person comes to support terrorism and forms of extremism. There is no single way of identifying an individual who is likely to be susceptible to an extremist ideology. It can happen in many different ways and settings. Specific background factors may contribute to vulnerability which are often combined with specific influences such as family, friends or online, and with specific needs for which an extremist or terrorist group may appear to provide an answer.
Report online abuse
CEOP helps any child or young person under the age of 18 who is being pressured, forced or tricked into taking part in sexual activity of any kind. This can be something that has taken place either online or in 'the real world', or both. The CEOP Safety Centre has clear information and advice on what can be reported to CEOP, the reporting process and what will happen if you do decide to make a report. You can visit the CEOP Safety Centre and make a report directly to CEOP by clicking the Click CEOP button below:

If you are experiencing online bullying or something else online has worried you please speak to an adult you trust, or you can talk to Childline at any time on 0800 1111 or at www.childline.org.uk.
September 2021
| M | T | W | T | F | WE |
| --- | --- | --- | --- | --- | --- |
| | | 1 | 2 | 3 | 4 |
| 6 | 7 | 8 | 9 | 10 | 11 |
| 13 | 14 | 15 | 16 | 17 | 18 |
| 20 | 21 | 22 | 23 | 24 | 25 |
| 27 | 28 | 29 | 30 | | |