Latest News
Latest News
Exciting announcement!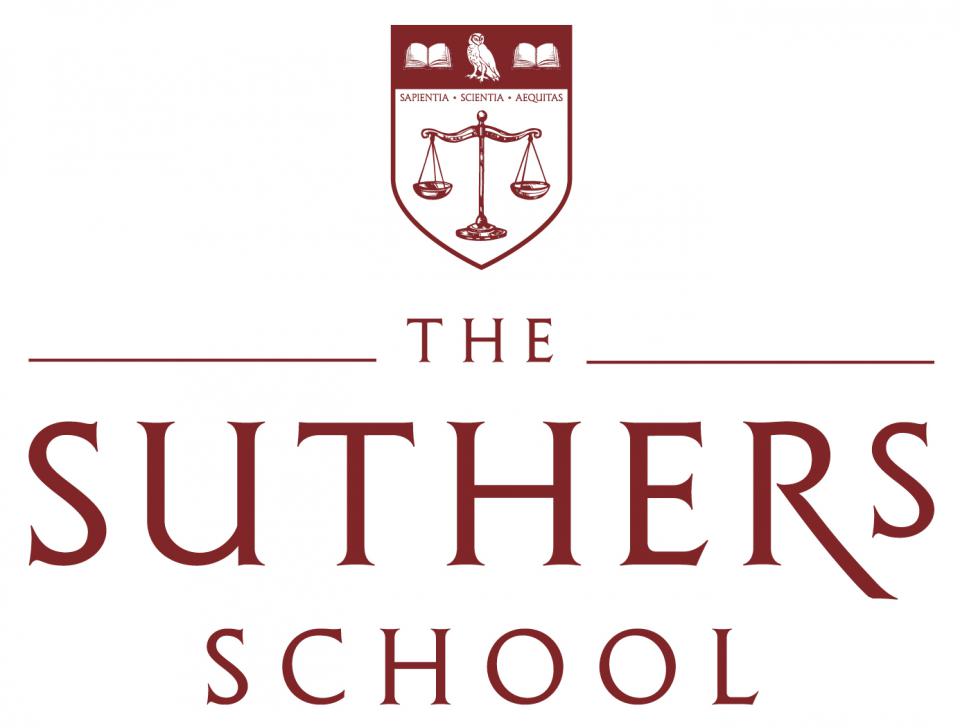 The Nova Education Trust (formally the Torch Academy Gateway Trust) is delighted to announce that the Newark Toot Hill Free School has now secured both a temporary and permanent location for the school.
This exciting news means that we can now move ahead with our plans to open the school in September 2017 in temporary accommodation, depending on demand.
New school name
To coincide with this fantastic news, we are also proud to announce that from the 1st April the school will adopt its official name, The Suthers School.
Martin Suthers, who passed away in June last year, served as a Nottinghamshire County Council Councillor from 2000 to 2016 and as Lord Mayor of Nottingham in 1988-89. Martin was a passionate advocate of high quality education for all and was instrumental in supporting and developing education provision in the Newark and Bingham areas.
The new school badge and motto have been designed to reflect Martin's life and passions.
The Latin motto: Wisdom Knowledge Fairness
Book: Knowledge and Martin's passion for education
Owl: Wisdom and Martin's passion as an ornithologist
Scales: Fairness and Martin's profession as Solicitor
Temporary Accommodation
As mentioned during the Open Events last autumn, the school will open in temporary accommodation for the first 18-24 months. Whilst we would have always preferred to open on the permanent site in Newark, temporary accommodation allows us to open 2 years earlier to meet parental expectations and demand.
The temporary accommodation will be situated on the Toot Hill School site in Bingham. It will be housed in a building separate from the main school, allowing The Suthers School to work entirely independently of Toot Hill School.
The building is currently being fully refurbished internally and externally to the very highest standards and should be completed by September.
Situating the temporary accommodation on the Toot Hill site has many benefits. It allows students to be able to access a full PE curriculum, high quality catering and educational resources that would not be available in a non-educational facility.
For the first 2 years a comprehensive bus service to the school will be provided free of charge along with a free school uniform in the first year.
Permanent Accommodation
We are now able to reveal that the permanent location of The Suthers School will be the Fernwood Business Park, Fernwood, Newark.
This location has been chosen as it provides secondary education provision in an area of housing and infrastructure growth, whilst complimenting the location of the other secondary providers in Newark.
Plans for the design and building programme are still to be finalised but it is anticipated that the school will be ready to open around Spring 2019.
Once we have further details of the design and plans for the building we will share them with parents, carers and students.
Transition Process
During the summer term we will undertake a series of transition events which will allow parents, carers and students to find out more about The Suthers School and begin to get to know our staff and other students.
In early May, we will invite parents, carers and students to an Introduction Event where you will be able to find out more about the transition process, meet key staff and begin to plan for September 2017.
We will also hold curriculum themed events throughout the summer term which will allow students to form friendships and meet and work with the teaching and pastoral staff.
Offer of places
As we are opening in temporary accommodation in the first year, the school will only be able to offer places to 90 students in the first year of entry.
For the school to progress to a 2017 opening we will need to have between 70 and 90 confirmed students on role by May.
We will make the first 90 offers of places to parents and carers over the next 24 hours. Places will be allocated based on distance from a grid location on the permanent school site to the front door of the postal address provided in your application. All other applications will be placed on a prioritised waiting list based on the oversubscription criteria described in the admission arrangements.
Parents and carers who receive an offer will be asked to accept or decline their place through a secure online portal. If a parent declines a place, we will contact the next parent on the waiting list and offer them a school place. We will continue to do this until all places have been confirmed filled or all applicants have been contacted and accepted or declined a school place.
The deadline for responding to the first round of 90 offers is 12pm on the 19th April.
If we have not received a response to our initial offer of a school place by that deadline, we will assume that the place has been declined and we will offer it to the next name on the waiting list.
If we do not have enough confirmed acceptances of places for the school to be viable at a point designated by the DfE, we will notify all parents that opening has been postponed until September 2018. At this moment in time, and given the strong support for the school expressed at the Autumn Open Events, we are very hopeful that The Suthers School will open this year.
It is strongly advised that parents DO NOT under any circumstances decline the school place offered through the Nottinghamshire County Council admissions scheme until the Free School notifies parents that it is safe to do so.
Parents can and should hold both their Free School offer and the offer already received through the NCC admissions scheme until later in the summer term without prejudice.
Applications and acceptance of offers for a place at the Free school will remain strictly confidential and will not be disclosed to any third party until the time we are legally obliged to notify the local authority of projected pupils on role.
You can find further details of our catchment area and also how we will apply our oversubscription criteria (in the event of more that 90 applicants accepting places at the school) by downloading a copy of the 2017 Admissions Arrangements.
John Tomasevic, CEO of the Nova Trust commented:
"I am absolutely delighted to be able to announce that the Suthers School has moved into the next phase of pre-opening. It has been a long wait and parents and students have been exceptionally patient as the months have gone by.

The Department for Education and the Education Funding Agency have worked hard to secure both temporary and permanent accommodation which has allowed us to provisionally open in 2017.

We are particular pleased with the location of the permanent accommodation which places the school at the very heart of the growing communities to the south of Newark. With a brand new state-of-the-art building, The Suthers School will compliment the current secondary provision in the town and help to improve secondary education standards for the young people of Newark."
Ash Rahman, Executive Head Teacher of Toot Hill School and Newark Academy commented
"The Suthers School announcement today is great news for everyone involved in education in the Newark area. Working in partnership with other local secondary schools, The Suthers School provides the town with a real opportunity to cement the rapid improvements that are already taking place in Newark Academy. By working together, the Newark Primary and Secondary schools can make a real difference to young peoples lives."